Integrated services for training, information and
remote care for digital health.
Quiddis Health is a cross-industry platform for digital health, designed to follow patients before and after hospitalization and includes health services like training, information and remote care.
Born with the REACT project for post-ictus remote rehabilitation and the RUFFLE project for prevention of cognitive impairment, both carried on with funding from the Lombardy Region and the European Community, the service improved with a target expansion to all neurological patients and individuals at risk, but also healthcare professionals and caregivers.
Based on high levels of customization and compliant to the Individualized Rehabilitation Planning, Quiddis Health aims to establish as frame of reference for clinical pathways related ot prevention – such as slowing decline and spread of good practices about nutrition and life style – and cognitive and physical rehabilitation. In addition, Quiddis Health offer an ideal structure for healthcare professionals training, since it allows remote tracking of participation and progress according to CME.
The final goal of this project is to limit the need of face-to-face meetings between doctor and patient, helping the early detection in individuals at risk to avoid hospitalization and improving therapy compliance and motivation after the release or for prevention purposes.
ONE DIGITAL HEALT PLATFORM, THREE COMPOUNDABLE MODULES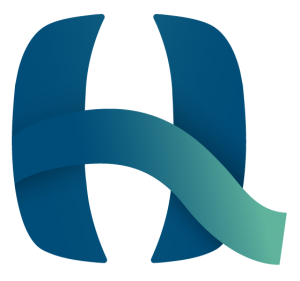 Learning Management System to manage and access digital health content via browser
Unlimited users to involve whoever you want
Access through username and password to protect your content
Participation and rogress tracking and reports 
Easy and user-friendly interface, designed to be available to everyone
Customizable look and feel with your organization's logo and colors
GDPR compliance to respect your users' privacy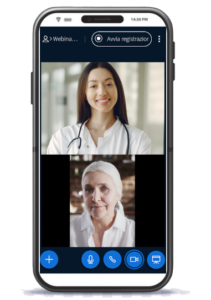 Video calls and webinar system for your live consultations
Easy management and access through your Quiddis Health LMS platform
Screen and videos sharing to show slides and useful resources
Call recording to make content available in time
Board and notes sheet for interactivity
Instant polls for your questions
Group activities management directly within your virtual classroom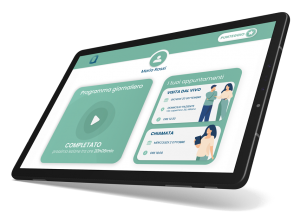 Mobile and Desktop version of our Quiddis Health digital health platform
Easy interface for impaired or elderly people
Push notifications to remind appointments and activities
Availability on Apple Store, Google Play and desktop
Customizable with your organization's name, logo and colors
Possibility to access resources offline without Internet connection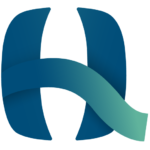 Learning Management System to manage and access digital health content via browser
Unlimited users to involve whoever you want
Access through username and password to protect your content
Participation and rogress tracking and reports 
Easy and user-friendly interface, designed to be available to everyone
Customizable look and feel with your organization's logo and colors
GDPR compliance to respect your users' privacy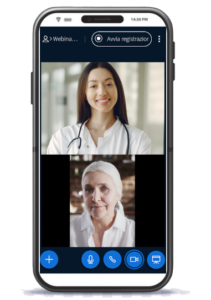 Video calls and webinar system for your live consultations
Easy management and access through your Quiddis Health LMS platform
Screen and videos sharing to show slides and useful resources
Call recording to make content available in time
Board and notes sheet for interactivity
Instant polls for your questions
Group activities management directly within your virtual classroom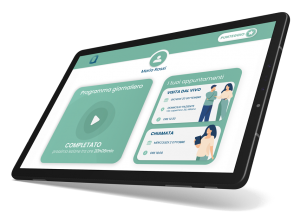 Mobile and Desktop version of our Quiddis Health digital health platform
Easy interface for impaired or elderly people
Push notifications to remind appointments and activities
Availability on Apple Store, Google Play and desktop
Customizable with your organization's name, logo and colors
Possibility to access resources offline without Internet connection